OBYC began with a few dedicated sportsmen in 1954, and today is a volunteer-run organization with a membership of 260 (limited by design). Although we have minimal amenities, we welcome cruising visitors at our guest moorings and our sailing school is open to the public.
Situated amid spectacular scenery on Merriconeag Sound in Casco Bay, our anchorage (a designated "special anchorage") is sheltered except in a strong northwest wind.
The Orr's and Bailey Islands area is home to the historic landmark cribstone bridge, the only one of its kind in the world, where the tide flows freely through its granite block construction. Also nearby is the world-famous Cook's Lobster House restaurant. Some small shops, restaurants and an outstanding panoramic ocean view are all within a short walk of the Club.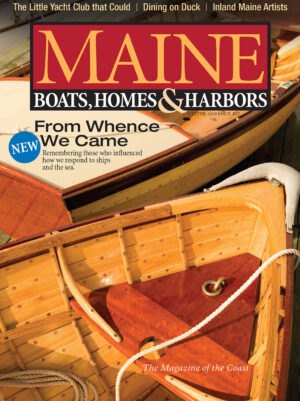 OBYC was featured in the Winter 2009 issue
of Maine Boats, Homes & Harbors.
Board of Directors
Commodore
Liz Incze
Vice Commodore
Nick Nichols
Treasurer
Sue Baker
Secretary
Dawn Kalmar
Board Member (2023)
Bill Bulkeley
Board Member (2023)
Board Member (2024)
Kym Cournoyer
Board Member (2024)
Tara McCarthy
Board Member (2025)
Andy Rusczek
Board Member (2025)
Bob Seaman
Board Member (2025)
Bunny Siegel
Board Member (2025)
Phil Sumner